Gor Mahia Football Club Chairman Ambrose Rachier revealed what it takes to join the secret world of Freemasonry in the country and the initiation process.
Speak up on Sunday October 2nd NTVRachier scattered reports that Masons are a cult of devil worshipers that involve human sacrifices to gain wealth.
He argued that the Biblical King Solomon, son of David, was the first Freemason and that some of their values ​​are borrowed from his achievements, including building a temple.
However, Rachier maintained that Freemasonry is not based on a religion that brings together members of Christianity, Buddhism and atheists.
Ambrose Rachier, chairman of Gor Mahia Football Club, during a recent interview in his office.
NMG
accession process
According to the city's attorney, one must be recommended by a member to join the secret society. It is not an open space like a church where every believer comes in and is willingly embraced.
The member would then go to their meetings, held in designated halls, to propose the name of a new person interested in becoming a Freemason.
Just like an application process, several interviews and background checks are conducted prior to joining to ensure a prospect meets their qualifications.
Other checks are also taken into account, including family background and individual characteristics.
"The first thing is when you hear about it, and you're lucky to get in there — I say lucky in the sense that if you don't hear it from someone else, you might never care," Rachier said.
"So I would give you a talk and then go to a meeting and suggest I have someone to introduce. We will then invite you to an interview; we'll talk to you about a few things. In particular, we are concerned for your family, what they will think of you because of all these negative views and if there is rejection," he added.
After background checks, Freemasons later meet and decide whether to accept or reject a new member based on their qualifications.
Initiation process after joining Freemasonry
Freemasonry involves a series of initiation ceremonies similar to traditional ceremonies such as marriages and circumcision. However, Rachier noted that their initiation practices are secret and only members are allowed to know about them.
"No, there is no such thing as an oath, but there's nothing wrong with taking an oath anyway. There is no strange oath that anyone takes in Freemasonry," he insisted.
Ranks in Freemasonry
Freemasonry in Kenya is threefold. Others in the secret society serve as juniors while others are in the apprenticeship.
Before becoming a master of Freemasonry, one becomes a fair tradesman.
"There are others who are reaching the highest grade that can be reached, which we call the 33rd grade," the Gor Mahia chairman explained.
rules and secrets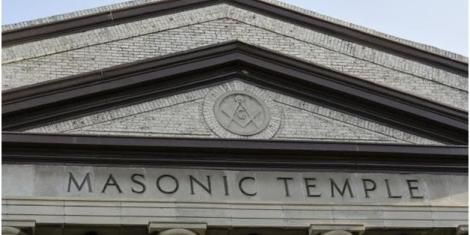 File photo of a Masonic Temple in Nairobi.
file
In Kenya, only men are allowed to practice Freemasonry. However, Rachier noted that members have started thinking about ways to allow women to join the secret society.
Members are prohibited from engaging in any activity that undermines the values ​​of the Society, such as B. Corruption and Mediation.
All members of society can be admitted. According to Rachier, influential people such as former chief justices, business magnates and politicians are part of society.
Must be willing to participate in charity projects in the country.
"We join Freemasonry to spread charity. There are some wealthy people in Freemasonry, and there are these people who live ordinary lives like me.
Some of them are business people, some are medical professionals and some are lawyers, and there is no distinction as to what kind of person you are. Some of them are judges of our courts. The common denominator is not wealth but charitable practices," Rachier pointed out.
Aside from Nairobi, they have Masonic temples in Mombasa, Nakuru and Nyeri, among others, where members attend their 6pm services on certain days while donning their special attire.
corruption