Access to quality, affordable, specialized healthcare in Kenya is a major pain point for most patients who have to travel to countries like Egypt and India
People with complex blood disorders can now have a bone marrow transplant at Nairobi West Hospital
The hospital performed its first procedure today and the patient is now recovering and is due to be discharged in two weeks
It was a moment of joy at the Nairobi West Hospital after a team of specialists performed the first bone marrow transplant on Tuesday, October 18.
patient in recovery
According to the hospital's chief medical officer, Andrew Kanyi, the procedure was successfully performed on a patient who is now in recovery and is due to be discharged after two weeks.
"Nairobi West is the first institution ever to start a bone marrow transplant. We successfully performed a procedure and the patient is recovering well," Kanyi said in a press release.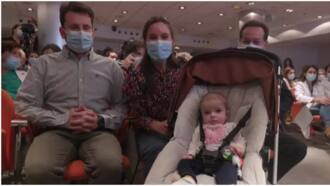 Spanish baby receives world's first intestine transplant from a dead donor
Access to quality, affordable, specialized health care in Kenya is a major pain point for most patients who have to travel to countries like Egypt and India for advanced medical procedures like bone marrow transplants.
Cure for patients with blood diseases
An effective bone marrow transplant unit supported by world-leading specialists could make Kenya a medical tourism destination.
"The Bone Marrow Transplant Unit is an integral part of Nairobi West Hospital, one of the leading Tier 6B multidisciplinary hospitals in Kenya. The hospital aims to provide patients with complex blood disorders with easy access to bone marrow transplants as a potential cure," he said.
"Our dedicated and internationally recognized transplant specialists live the values ​​of innovation, collaboration, confidentiality, empathy, integrity and are focused on providing comprehensive care to all patients. This is also a goal to be the leading BMT unit not only in East Africa but in all of Africa," he added.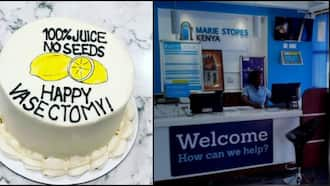 Marie Stopes Kenya Offers Free Vasectomy Services: 'Don't Miss'
BMT is a special therapy that has been used successfully since 1963 to treat diseases such as blood cancer (leukemia), lymphoma, aplastic anemia, immunodeficiency diseases and some solid tumors.
Bone marrow transplant in India
In April, young Hudheifa's family was on a lively campaign to raise money for a bone marrow transplant in India.
The boy was suffering from leukemia, a disease he had been battling for three years, and the family needed KSh 3 million for the procedure.
The little boy had a short-lived relief when he completed his treatment and they thought he was cancer-free, but it rose again.
PAY ATTENTION: watch the news closely for her ➡️ Find the Recommended for you block and enjoy!
Source: TUKO.co.ke