New details have emerged about the family troubles that led to the late Mollen Akinyi, the wife of a Kenyan Defense Forces (KDF) soldier, poisoning her three children before taking her own life.
A police report indicated that the couple faced several challenges in their marriage and that Akinyi tried to poison the three children in 2021.
The report showed that timely intervention by neighbors saved the children from being poisoned before they were taken to a safe house.
However, the KDF soldier then on duty in Somalia intervened and saw his children being returned to their mother.
Kenya" typeof="foaf:Image"/>
An undated photo of a police car in Kenya.
file
Akinyi had protested her husband's reduced pocket money, which made it difficult for her to look after the couple's three children.
"He was upset at the move to keep the children in the safe house as he insisted they stay with their mother before returning to the Somalia mission," said one of the officials close to the matter sunday nation.
Around the same time, Akinyi was also arrested for questioning after she called her husband and threatened to kill herself and the couple's children.
The four family members were found dead at their home in Gilgil after neighbors reported a foul odor coming from the building.
Akinyi left a suicide note, which is still under police investigation, in which she noted that her husband had reduced her monthly allowance from Ksh 18,000 to Ksh 10,000.
The children were 10 years old, 6 years old and one year old.
"She went missing on Wednesday and it was around 7am. Her house attracted flies and her children didn't go to school.
"We called an agent who broke in and found her hanged," said a neighbor whose account was corroborated by Gilgil OCPD John Onditi.
He observed that Akinyi must have hanged herself with a rope after poisoning the three children.
If you are suffering from mental health problems, please call the Kenya Red Cross toll-free hotline 1199 for assistance.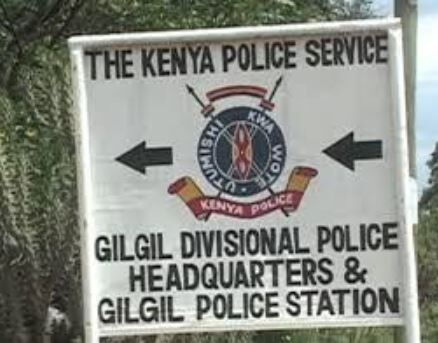 Gilgil Division Police Headquarters
Daily Nation
dead Suicide