The low turnout marked the first day of mass voter registration when the electoral commission launched the nationwide exercise.
Officials complained about a large number of uncollected national identity cards that were required for registration.
In Siaya, the county government gave two bars of soap to each applicant to encourage more locals to register.
Local leaders said they were interested in raising the number of voters in the area to give ODM leader Raila Odinga a strong base as he seeks votes in other parts of the country. Siaya is Raila's political base.
Governor Cornel Rasanga had previously promised to offer a pack of cornmeal to anyone who registers as a voter. Senator Orengo said in the latest registration that Siaya residents ignored the exercise compared to other counties.
"Our focus should be on getting more votes than any other county. We didn't do well in the last registration, "Orengo said.
A sample of The standard showed that many leaders had returned to the base to mobilize locals to register.
In Uasin Gishu, IEBC coordinator Jane Gitonga informed residents that the Huduma Namba card would not be recognized when registering as a voter.
"The legal framework that regulates elections does not allow the use of Huduma Namba. Unless the law changes, we only recognize the use of a valid ID or passport, "said Gitonga.
In Muranga, District Official Mugira Munene said officials are aiming to target hundreds of secondary school students aged 18 and over.
"We have asked for the support of the prison directors so that the exercise is successful," said Mugira, adding that around 8,000 identity cards have not been picked up in the district.
In a circular to the school management, Mugira asked the students to report with a copy of their parents' ID when they returned from vacation.
In Migori, District Commissioner Meru Mwangi confirmed that the government has started to register students over the age of 18 in order to obtain national ID cards.
Suna West MP Peter Masara and Kuria East MP Marwa Kitayama said local leaders are determined to make sure local residents register in large numbers.
The legislature described the slow issue of ID cards as a major setback for the fact that more people register as voters.
Uasin Gishu Governor Jackson Mandago urged the youth to register to avoid the last minute rush.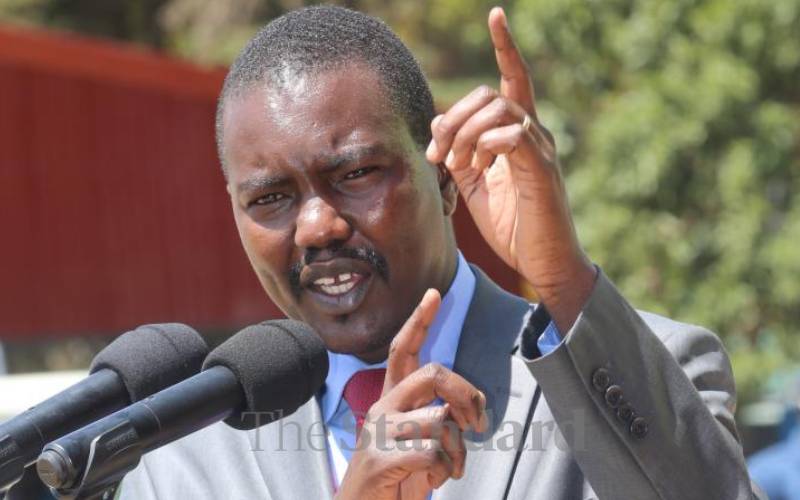 Senator Margaret Kamar said registration is a process left to popular leaders of their choice and should not be taken for granted.
At the Mombasa Huduma Center, officials reported 6,074 IDs were not collected. Center director Rehema Noel said they hoped to speed up ID collection with the mobile unit.
In Mvita, IEBC registrar Neema Karisa said the IEBC is not advocating mass transfer of voters from one region to another.
However, she said that a person allowed to move must have lived in the searched areas for at least six months.
"You have to have a certificate of residence from Kadihi, the village elder or chief," she said.
In Kisumu, authorities said 20,000 ID cards were unclaimed.
In Malindi, election officer Masha Soud said they were working with politicians and administrators to raise awareness.
Taita Taveta County's IEBC manager Swalhah Yusuf said the exercise went smoothly but they would raise awareness in the community to increase voter turnout.
Mvita MP Abdulswamad Nassir asked voters to come forward and register in large numbers.
"A bad leader is chosen by good people who don't vote. It is my humble appeal to everyone to get in touch, "said Nassir.
He urged the IEBC to ensure that there was enough public information about the new voter registration this time around.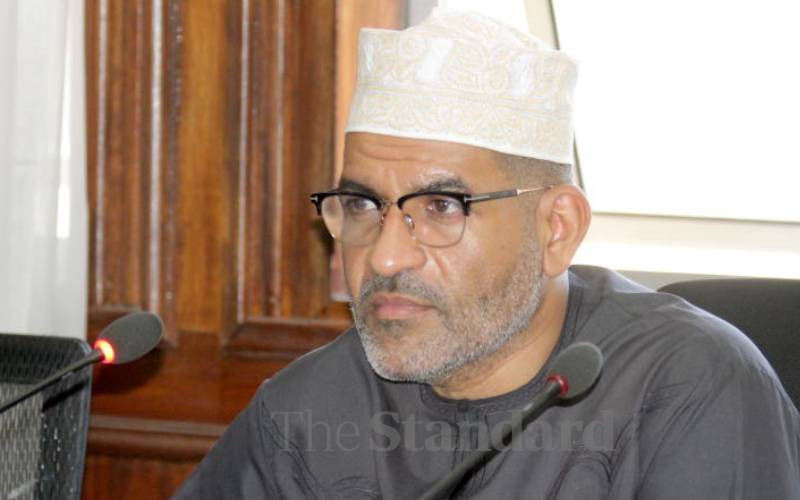 In Bungoma, the County Registrar of Persons Scholastic Arocho said at least 9,079 people had failed to collect their IDs. "No 1,070 ID cards have been collected from Kakamega Central in the past 12 months," said Richard Kirui, civil registrar for the subdistrict.
Grace Rono, Kakamega County's polling officer, said The standard yesterday that they are targeting 171,000 new voters in the first phase and 300,000 in the second phase.
In Vihiga, County Commissioner Ochillo Oyugi said the national ID collection was over 98 percent. According to the commissioner, the registry office had worked with local officials to issue the ID cards to the owners.
He said the IDs are usually taken near residents by their deputy bosses, which makes it easier to collect them. "We have no backlog of ID cards with the district register of persons. We had a plan in place where deputy chiefs would bring them to the people around them, "Oyugi said.
Trans Nzoia county election officer Lazarus Chebii said 81 electronic registration kits had been sent. Local leaders, led by Senator Michael Mbito, Woman Rep. Janet Nangabo, and Saboti MP Caleb Amisi, urged eligible youths to register.
In the Nyeri district, the district person registration officer, Lucy Mwaura, said there were more than 3,000 uncollected ID cards in the district registration office.
In Meru, people with disabilities called for help with obtaining IDs. In Tharaka Nithi, County Commissioner Beverly Opwora said 1,705 ID cards remain to be collected.